MOMENTUM VENTURES
A company committed to creating and growing startups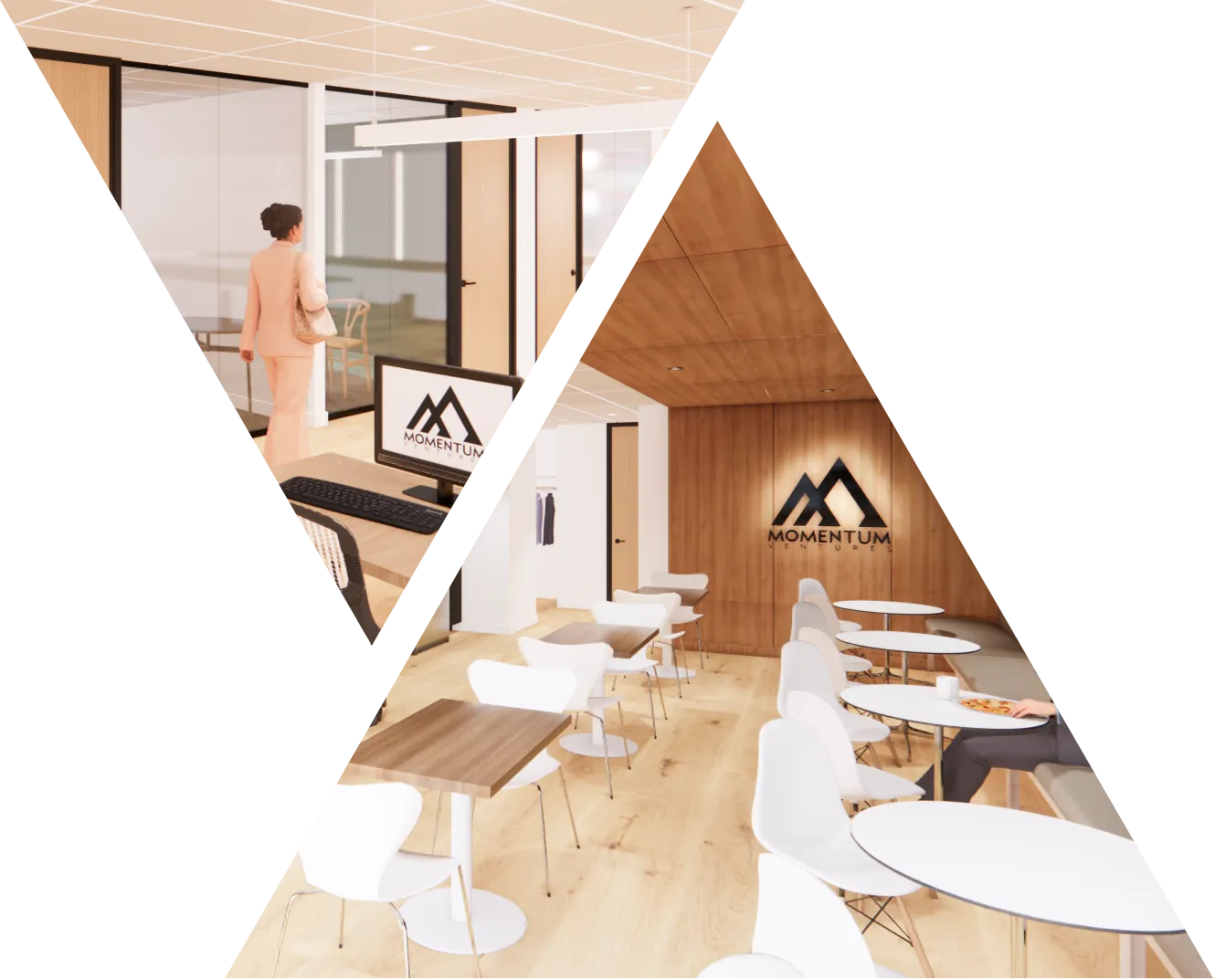 Who We Are
We are a company committed to creating and growing startups that have the potential to make a significant impact in their industries. Our focus on execution excellence and teamwork, combined with an extraordinary level of grit and commitment has helped us establish a reputation for creating successful startups.
We strive to out work and out smart our competitors. We rely on developing execution excellence to take market share from legacy competitors. We don't take low probability home-run swings, we opt for more obvious short term bets and repeat this processes rapidly. This approach builds our competitiveness in a more predictable manner that also allows us to course correct easily and often.
We identify people that fit our strategy
It all starts here, not everyone is well suited to execute the momentum playbook, but for those who are, we want to find you and build an awesome business together.
We strive for near term profitability
We are focused on profitable growth, we choose business strategies that have a clear path to profitability from the outset.
We are self funded
Our startups focus entirely on their business, spending no time on raising money or making decisions in function of what is strategic for raising capital. It also removes the burden of convincing an external partner of tactical changes.
We like a crowded market
We are excited everytime we see a crowded field, it's a clear sign that there is no winner that is significantly better than everyone else. This dynamic is much like a battlefield with many players duking it out, and duking it out is exactly what we like to do!
The Present
2023
Founded in 2023, Momentum AI is harnessing AI to create customer service solutions for the travel industry.
The Past
2005
Founded in 2005, Interhub created one of the largest video sharing sites on the web today. We exited in 2009 in a private sale worth over $100M.
2009
Founded in 2009, infinity labs brought hollywood classics to a membership service. We exited in 2011 in a private sale worth over $10M.